Duct Cleaning Services - Charlottesville, VA
Improve Your Indoor Air Quality with ServiceMaster of Charlottesville
Central heating and cooling systems help clean the air by using fans and ductwork to redistribute filtered and conditioned outdoor air throughout your home continuously. Over time, ducts collect mold, fungi, bacteria, dust, and other contaminants, This build-up reduces the exchange rate between outdoor and indoor air and increases the concentration of pollutants that can be harmful to your family or employees.
ServiceMaster of Charlottesville is a NADCA (National Air Duct Cleaners Association) contractor, assuring a higher level of clean for our customers. NADCA contractors do more to protect your health than many duct cleaning service providers who perform only a cursory sweeping out of air supply ducts. Our certified technicians use a special inspection camera to view every nook and cranny of your ductwork. After a thorough inspection, we clean the entire HVAC system, including coils, drain pans, and motor blower assemblies. Vent registers and returns are removed and cleaned with an EPA-approved detergent, and all filters replaced for maximum improvement of your overall indoor air quality.
Heating and cooling ducts aren't the only ducts that need attention. Clothes dryers must vent their exhaust and dryer ducts. These ducts are made of flexible plastic or foil and can sag, reducing the efficiency of your machine and trapping flammable lint inside. Let ServiceMaster of Charlottesville thoroughly clean your dryer vents to prevent hazardous lint build-up and to keep your machine running as efficiently as possible.
Call ServiceMaster of Charlottesville today for your free inspection and estimate.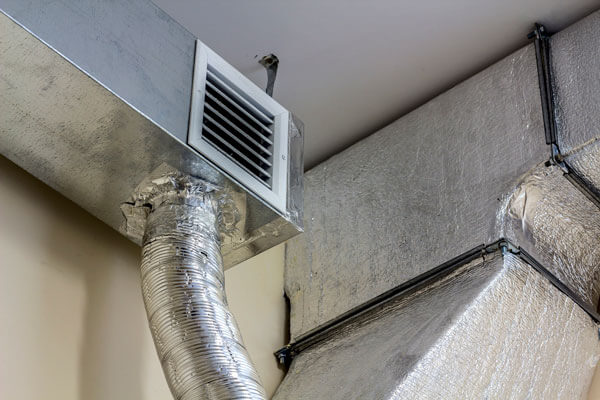 HVAC System Maintenance Checklist
Between cleanings, there are a few things you can do to improve the efficiency of your HVAC system.
Purchase good quality filters – ask your NADCA-certified contractor for a recommendation.
Clean/change the filters at least every two months.
Have your HVAC system inspected every two years to determine when your system needs cleaning again.