ServiceMaster of Charlottesville, Culpeper, and Warrenton
ServiceMaster of Charlottesville, Culpeper, and Warrenton has served the Virginia Piedmont since 1992. Our managers, estimators, and technicians have decades of accumulated experience in the industry, with an unparalleled commitment to responsiveness, teamwork, and customer satisfaction.
Locally Owned and Operated
ServiceMaster of Charlottesville, Culpeper, and Warrenton are locally owned and operated franchises of ServiceMaster Restore®. As such, our owner, managers, and employees are part of the communities in which they serve. We are not represented by corporate decision-makers outside of the area. We invest locally, buy locally, and support the community through charitable works and donations.
Experts in Disaster Restoration
Proper training is a critical component of any successful disaster restoration company. Our company, managers, estimators, and technicians are certified by the Institute of Inspection, Cleaning and Restoration Certification (IICRC), a non-profit, independent certification body to set and promote high standards and ethics and to advance communication and technical proficiency within the inspection, cleaning and restoration service industries. Our IICRC certifications include Water Remediation Technician, Applied Structural Drying, Applied Microbial Remediation, Fire and Smoke Damage Remediation, Carpet Repair and Reinstallation, Carpet Cleaning, and Odor Control. Additionally, ServiceMaster of Charlottesville, Culpeper, and Warrenton personnel hold certifications related to safety training, lead-safe practices, and duct cleaning. These certifications, combined with the long-term experience of our employees and the most stringent training/continuing education requirements in the industry, ensure our customers can trust their disaster restoration needs will be carefully and successfully addressed.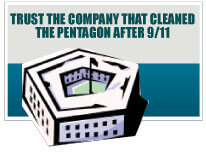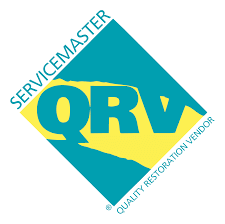 A ServiceMaster Regional Network Provider
Although ServiceMaster Restore of Charlottesville, Culpeper, and Warrenton is prepared to meet most any need, we can rely on an established network of neighboring ServiceMaster franchises to assist in large loss situations. Our participating providers successfully met the disaster restoration needs for the Pentagon following 9/11. Network franchises are proven performers and Quality Restoration Vendors, ensuring we have the necessary coordination, equipment, and expertise needed for large-loss situations.
The Nation's Largest, Longest-Serving Disaster Restoration Company
With more than 4,500 franchises around the world, ServiceMaster Restore has been in the cleaning and disaster restoration business for more than half a century. Each independent ServiceMaster Restore business pledges to uphold the highest standards, promising to do the job right or do it over. Whether you contract with us for carpet cleaning or call us to address fire damage at your home, our service is prompt, and the work is done to your satisfaction.