Mold Remediation Services
Protect Your Health with ServiceMaster of Charlottesville
Mold spores are everywhere – in the air we breathe, on our clothing, on our shoes, and in our walls, floors, attics, and crawl spaces. When moisture is present, mold begins to grow, causing the release of mycotoxins – volatile organic compounds that can cause allergic reactions, nausea, fatigue, and other health problems – into your environment. If left unchecked, mold can not only affect air quality but can cause unpleasant odors, discoloration, and costly structural damage to homes and businesses.
By removing the water source and implementing a rapid dry-down, mold growth can be contained. ServiceMaster of Charlottesville is IICRC-certified to handle mold infestations of any size. We maintain a full complement of specialized equipment to quickly and safely contain and remove mold from your home or business. Our comprehensive training program ensures ServiceMaster of Charlottesville technicians are ready to provide the highest level of knowledge and service for you and your insurance company.
Call ServiceMaster of Charlottesville today for your free mold inspection and estimate.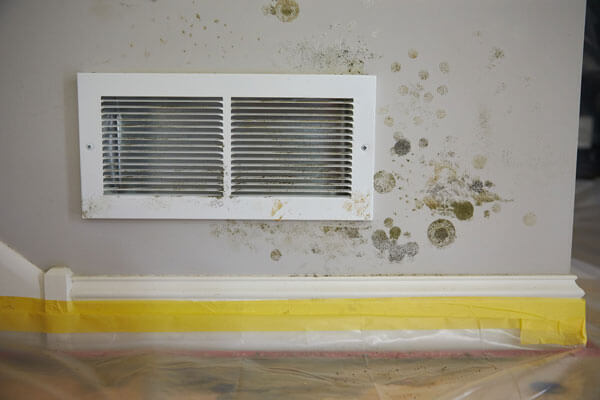 Mold Remediation Checklist
Identify and eliminate the water source.
Isolate the infestation.
Remove carpet and padding when necessary.
Dry and maintain the air in contaminated areas at below 60% relative humidity.
Apply negative air movement – outside air drawn into contained area, then HEPA filtered and exhausted to the exterior of the building.
Remove, bag, and discard contaminated materials.
Professionally clean and remove odors with our exclusive OdorKlenz® technology.
HEPA vacuum, sand, and treat area with an EPA-approved anti-fungal spray.