Mold Cleanup
Who should complete the mold cleanup depends on several factors. The first factor is the size of the mold issue. If the moldy area is less than around 10 sq. ft. in most instances you can handle this job by yourself. Follow our tips and techniques listed below.
When to contact an EPA-certified mold remediation specialist:
If there has been a lot of water damage or the moldy area is over 10 sq. ft.
If you've identified a moisture problem in your HVAC system or suspect it may be contaminated with mold.

Do not run your HVAC system until a restoration technician has completed an inspection to verify your system is contaminated. Doing so could cause the mold to spread throughout your home or building.

If the water or mold damage has been caused by sewage or other contaminated water.
If you have allergies or health concerns.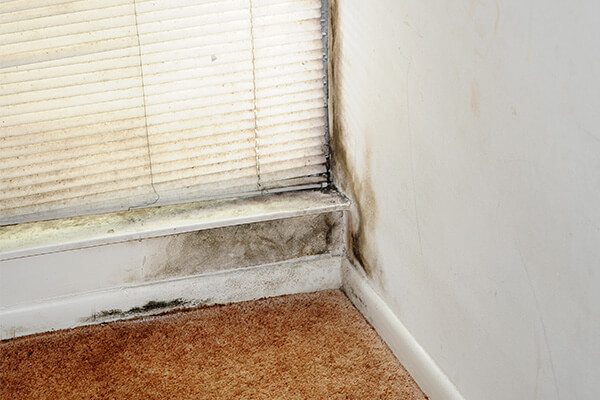 Mold Removal Tips and Tricks
ServiceMaster of Charlottesville has created a list of tips and tricks to help you clean up your mold problem. Professional cleaners and mold remediation specialists may use methods not covered in our steps. Mold may cause staining and cosmetic damage if not restored properly or early enough. Due to this, it may not be possible to clean an item back to its original appearance.
Work with your mold remediation company to include air duct cleaning as part of the process.
Keep a dehumidifier running in areas of your house that aren't well ventilated, like basements or attics.
Avoid mildew in your shower and tub by letting it air dry after use before closing the shower curtain.
Do not paint or caulk moldy surfaces. Paint applied over moldy surfaces is likely to peel.
Keep an eye on your utility bill and note any increases in water usage. Hidden plumbing leaks can take weeks or months to become apparent due to mold growth, exacerbating the problem.
Never mix bleach with ammonia or other household cleaners when trying to clean away mold. It creates a poisonous gas.
Mold testing does not have to be a precursor to mold remediation, however knowing the strain of mold helps your remediation technician know which products will be most effective.