Charlottesville Cleaning and Damage Restoration
9:37 AM
May 29, 2019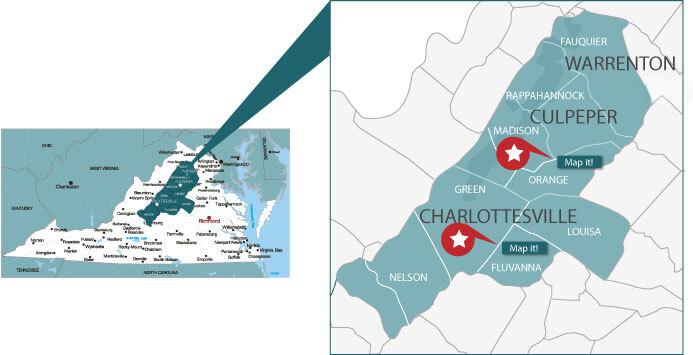 Service Master of Charlottesville is your local source for damage restoration and home cleaning services including rug, upholstery, and carpet cleaning. We serve Charlottesville VA, Warrenton, Culpeper and surrounding areas of Central Virginia.
Floods, fires, and other disasters can strike without warning, threatening your property, your pocketbook and your peace of mind. Quickly getting the right home or carpet cleaning, damage restoration, or repair can mean the difference between a complete recovery and a costly and disruptive structural repair. If you live in Charlottesville, Warrenton, Culpeper, or nearby, we are the help you can count on.
If you need cleaning or restoration services your home or business, call ServiceMaster Clean of Charlottesville, the Piedmont's best choice for disaster relief and restoration and fire as well as water damage repair services. Let our cleaning and disaster relief professionals restore your property and your peace of mind.
Follow Us
Our Locations
ServiceMaster of Charlottesville
1317 Carlton Ave, Suite 200
Charlottesville, VA 22902
Ph: 434-293-3366
Fax: 540-948-2294
Email Us
ServiceMaster of Culpeper
2445 South Seminole Trail
Madison, VA 22727
Ph: 540-948-2291
Fax: 540-948-2294
Email Us
ServiceMaster of Warrenton
2445 South Seminole Trail
Madison, VA 22727
Ph: 540-439-7285
Fax: 540-948-2294
Email Us